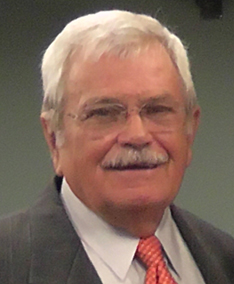 Working at Sears "prepared me to be a better real estate agent," Blume says—not only by training employees and interacting with customers, but also by relocating so often. "I noticed which (agents) were the most helpful and why. The best ones "were paying attention to what was really important to me and to my family."

When the program was cut back, fast-growing Sears offered Blume another role, but he didn't want to move. A homebuilder friend "had about 10 houses, and he said if you'll start a company with me, you can sell the houses," he says.

Blume later bought him out and began a long tenure as a managing broker. He realized early on the importance of education, enrolling in a certificate program at University of Memphis. He also pursued his GRI, CRS and CRB designations. "I did those things because I was scared not to," he says. "I wanted to have all the knowledge I could, because in real estate being knowledgeable gives you the best chance to make a positive difference."

As his business grew, Blume also sought ways to serve the industry. Among many roles, he was president of the Memphis Area Association of REALTORS® (MAAR) in 1984 and twice was president of the Tennessee Real Estate Education Foundation (TREEF).

Today, Blume is enjoying a scaled-back level of professional responsibility. "Right now he believes he has the best job in the world: "I'm a real estate agent. I don't wear any of those other hats." He said.

While TREC exists primarily to protect the public, TAR members can take heart that the Commission "has a great relationship with the Tennessee Realtors," says Blume. "That came about because every member except the public members have held leadership positions in their local associations and boards. And they bring that frontline experience to the Commission. It's a genuine joy for me to work with this group."

Real estate and service both run in the family. Blume's son Kevin and his wife, Benay (the parents of six), serve as missionaries to the homeless in Brazil. Daughter Melissa and her husband, Gary, live in Memphis with their five children. Melissa is an experienced REALTOR®, and Gary is a real estate developer.





Commissioner Gary Blume is a seasoned Memphis-area REALTOR®, broker, real estate volunteer leader. Commissioner Blume has not always worked in the real estate industry.

After graduating from Lipscomb University with a bachelor's degree in marketing, and a year at University of Tennessee at Knoxville in their graduate program, Commissioner Blume explored several business options but landed in the management-training program at Sears.

Seven moves, five states and 10 years later, he settled in his last stop in Memphis, as director of the training program. "I loved that job," he says. "I went to the SEC college campuses, recruited students, brought them back, and trained them to work in Memphis, where we had five stores."