FOUR COURSE PACKAGE
The TREC has determined that affiliate brokers and more recently licensed brokers are required to complete 16 hours of continuing education during each 2 year licensing period. Additionally, they must complete a specific four (6) hour "Core" course as part of the required 16 hours of continuing education in order to renew their license
This package offers at a reduced rate the required continuing education to renew your Tennessee real estate license. After your payment has been made, you will be redirected to an enrollment form. The form will give the opportunity to make a course selection. One selection should be the TREC Core Course for the current licensing period. If for any reason the process fails to direct you to the enrollment form, contact the school via email at jimgibbs@careerinstitute.us and request an enrollment form link or click here -- http://www.careerinstitute.us/enroll.htm



A separate issue is the required NAR ethics training to maintain membership in the NATIONAL ASSOCIATION OF REALTORS®. The TREC DOES NOT regulate that requirement imposed by NAR. However, our course Ethics & Professional Conduct (TREC 4427) has been approved by TREC for 4 hours of continuing education and can be used as part of your TREC required 16 hours and it also meets the learning objectives and exceeds the minimum criteria established by the NATIONAL ASSOCIATION OF REALTORS® for NAR ethics training.

Cost of the Four (4) Course Package (16-18 hrs) - All of your TREC Continuing Education Certification for License Renewal: For the affordable cost of $99.95 you will receive your enrollment paperwork, ebook of the text and any needed instructional assistance. You will also receive your diplomas via email, and will be added to our mailing list to receive our very informative email newsletter. Do not miss this excellent opportunity to obtain your certified TREC continuing education WITHOUT LEAVING YOUR OFFICE ! ! !
PLEASE NOTE:
Courses may be repeated, even if previous credit has been awarded and posted to your TREC records. A course may be repeated as long as it is not repeated during the current licensing period for affiliate brokers continuing education and brokers post-licensure education.
College Credits: The Career Institute is not recognized by any particular college but students have reported college credit awarded by some institutions based upon Career Institute transcripts. If college credit is your desire and you want to transfer the credits to your local college, please determine if our transcripts will be acceptable and transferable to the college of your choice prior to signing up for our program.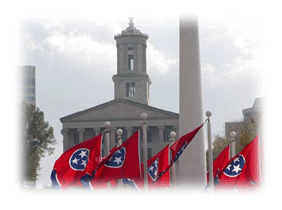 16-18 HOURS TREC - CONTINUING EDUCATION CREDIT